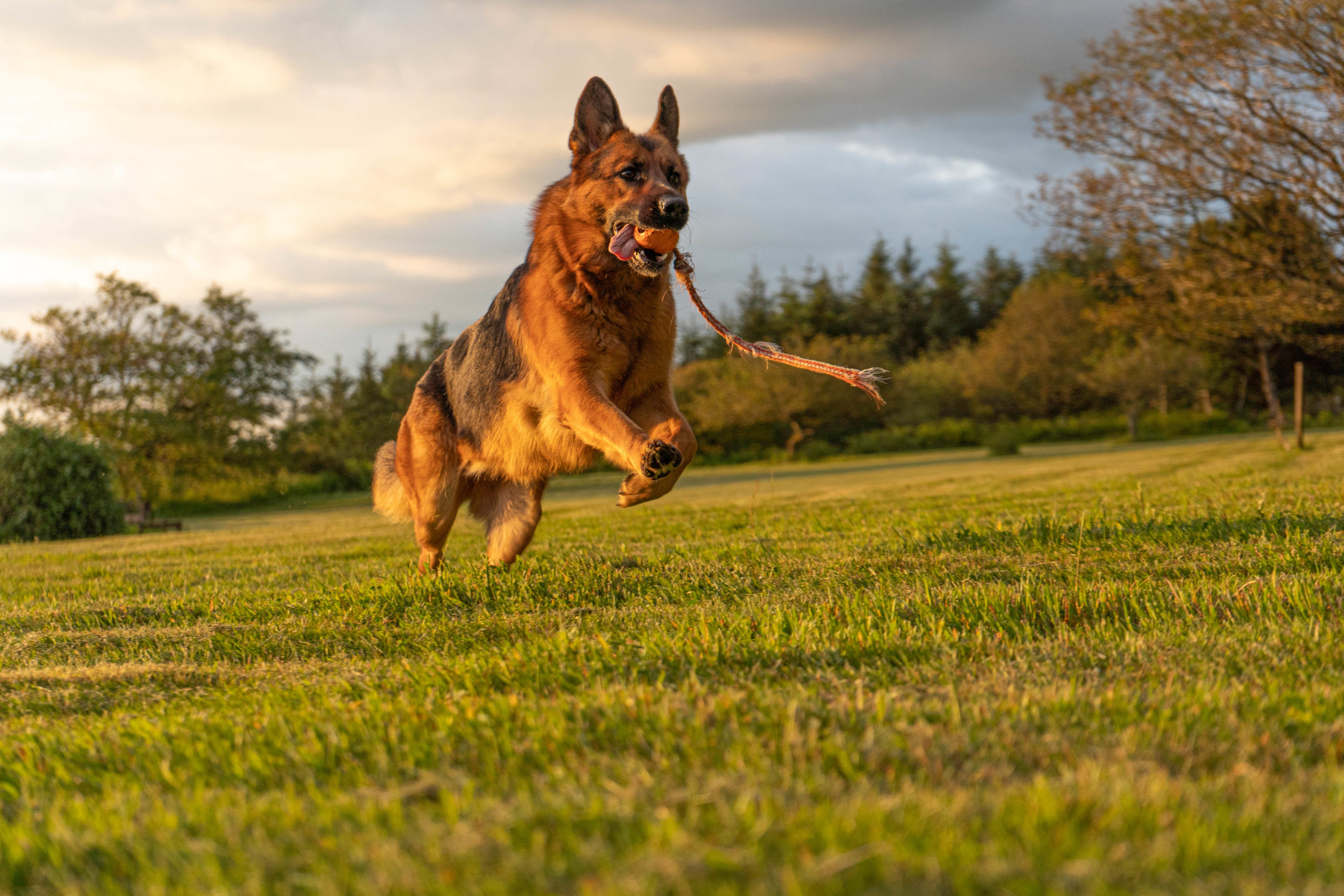 Skin and Coat Supplements for Dogs
Keep your canine in healthy physical shape with dog supplements for skin and coat health. At Daniel Baum Company, we develop our coat and skin formulas using a range of AAFCO-required trace minerals, fatty acids, vitamins, biotin, beta carotene, vitamin C and choline. All these nutrients are suited for a healthy canine diet and will help your dog maintain a smooth, shiny coat. Great for show circuit, high energy dogs, dogs with dry skin or coat or seasonal shedding, to support optimal coat condition.
Nutritious Canine Coat Supplements From Fortitude® Canine
The quality of your dog's coat and skin can contribute to their overall appearance and well-being. That's why we work with the finest natural ingredients to design and develop our coat blends. We want your furry family member to live a long, fulfilling life, so we're committed to providing high-quality nutritional support.
Our dog supplements are an easy way to provide daily support for your canine's normal body functions and ensure they continue to look and feel healthy in addition to their regular high-quality diet.
What Ingredients Do We Use for Dog Coat and Skin Supplements?
If you're interested in dog supplements for a healthy coat, you need formulas that contain the best ingredients. Our skin and coat supplements are composed of a wide variety of ingredients that can help maintain shine and hydration. Some of the main ingredients we use include:
Palatable sources of A, B, C, D and E vitamins
Omega-3 and omega-6 fatty acids
Fermentation extract containing digestive enzymes such as Cellulase, Lipase, Protease and Amylase
Additional minerals such as niacin, copper, selenium and manganese
Supplemental protein from casein, egg, liver and brewer's dried yeast.
Additional purified essential amino acids: methionine, lysine and taurine.
High quality essential fatty acids from egg and lecithin.
Trace Minerals in their organically chelated form.
Antioxidant nutrients: beta carotene and selenium.
Live probiotic lactic acid-producing bacteria, yeast culture and digestive enzymes
All these components are natural, safe and palatable, providing your dog with a quick and easy source of coat and skin nutrition.
What Are the Benefits of Using Fortitude Canine Skin & Coat Supplements?
Coat and skin conditions respond to supplemental high-quality protein and essential amino acid supplementation. Our dog coat supplements are easy to use. No pills! Just sprinkle the powder over the daily diet. You can also enjoy these other benefits:
High palatability – proven for over 20 years.
Can be fed as a supplement to a commercial diet or at a higher level with a home-prepared diet.
Fatty acids are an important component of the normal epidermal barrier function which is seen as an increase sheen of the dog's coat.
A complete panel of trace minerals including organically chelated zinc, which plays a vital roll in the maintenance of a healthy coat.
Support for healthy immune function, cognitive ability during aging and against free radical cell damage in organs.
No chemical preservatives such as ethoxyquin.