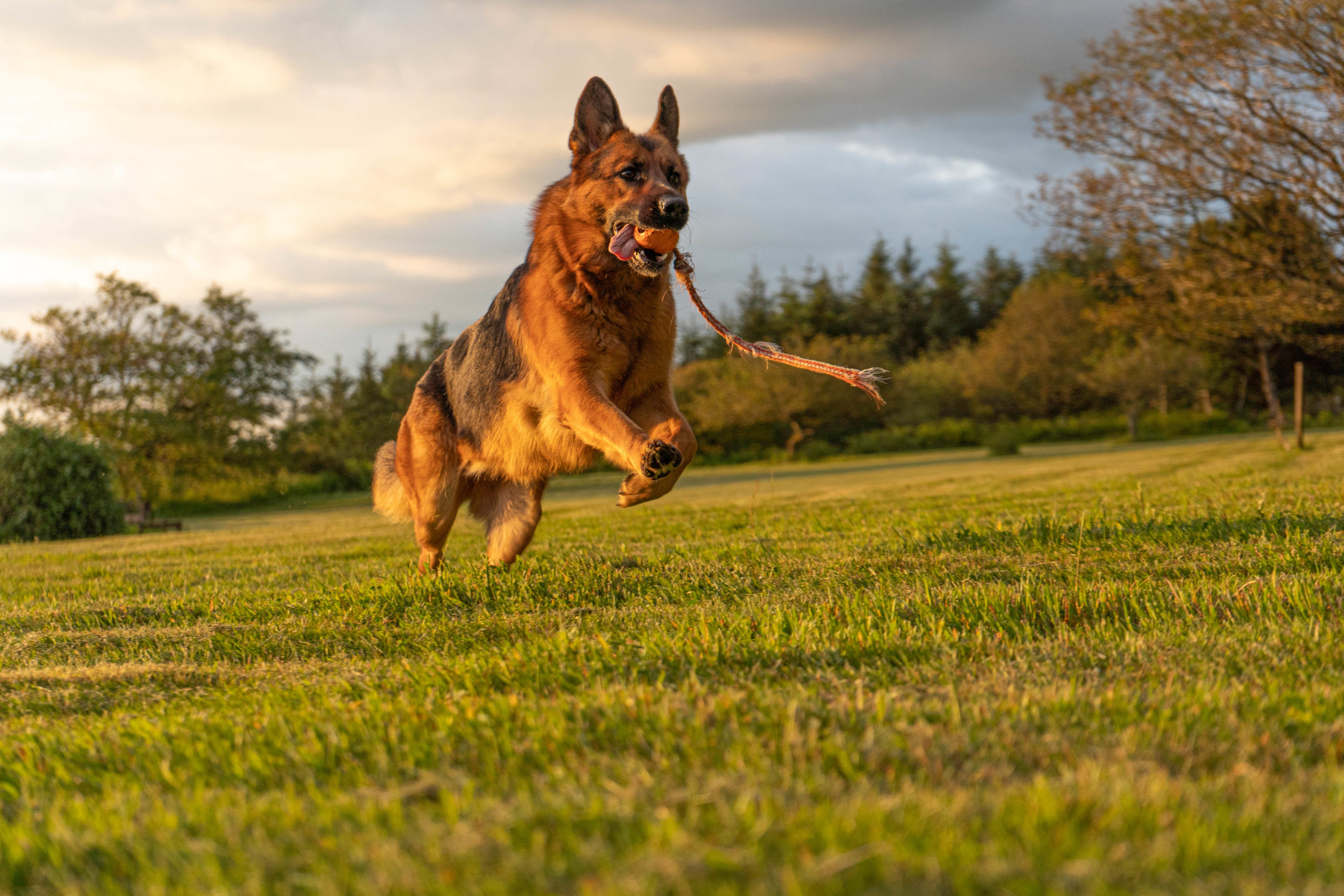 About Fortitude Canine Supplements
Decades of Experience
Fortitude Canine®, a division of the Daniel Baum Company, has been a trusted brand of high-quality veterinarian formulated canine supplements delivering solutions for health, wellness and performance since 2009. This establishes over 12 years of experience providing the very best supplements for your cherished canine partners and athletes across the United States.
In 2017 Fortitude Canine was acquired by the Daniel Baum Company, a family business that markets animal health and wellness solutions for a variety of animals and livestock. 
Since then, we have grown distribution into new geographies and our products are available in an ever-expanding list of new dealers, veterinarians, tack shops, pet stores and online retailers.
Fortitude Canine Delivers Quality Supplements
Our high-quality canine products are especially formulated to provide solutions for nutritional and health conditions that can be supported through any dog's diet.  Fortitude Canine top dress powders offer solutions for high density nutrition needs, digestive health, joints, immune support, breeding, gestation, lactation, working/hunting dogs, competition dogs, puppies and more!
We only use the highest quality ingredients, formulated to deliver results and all products are made in the USA with domestic and foreign ingredients. The manufacturing plant our products have been produced in for over 12 years has no FDA approved products nor banned substances that may test in their ingredient inventory.
To maintain the high-quality products you expect from us, we pay great attention to detail. Everything we do is calculated to provide top level results while adhering to the strictest standards that enable Fortitude Canine products to exceed customer expectations. This helps us continue to be a market leader in canine supplements and a trusted partner for dog owners.
In addition, we are a proud member of the National Animal Supplement Council.
Fortitude Canine delivers quality supplements that are highly palatable, easy to feed and are designed to help your dog live a long, healthy and wholesome life with your family.
A Family-Owned Business With Roots In The Sweet Bologna Business
Daniel Baum Company was born out of a third-generation family business active in manufacturing fermented sausage products. The discovery of a new process to speed up the fermentation of sweet bologna had exciting applications in agriculture, which resulted in the founding of the Daniel Baum Company in 1984. Today, we continue to maintain our ties with the family bologna business while becoming a leader in delivering solutions for health and productivity for a variety of animals.
A Commitment to Excellence
Based in Lancaster, Pennsylvania, The Daniel Baum Company is led by Dan Baum who combines a degree in agriculture from Penn State University with almost 40 years of experience in microbiology, enzymology and immunology. In addition, our staff has practical expertise in business, agriculture sales and animal health. We are ready to answer questions and help with the solutions you need. Partnering with other quality-driven companies has enabled us to grow and increase efficiency while remaining exceedingly responsive to our customer's changing needs. We are most proud of our reputation for top-quality products and outstanding service.
After almost 40 years of existence, you can trust we know the business we're in. We also understand nature changes and we continue to research the animals our products are used in, enabling us to create the best quality products with a perfect balance of premium ingredients. This is how we have built a strong brand in the animal feed industry and animal health market over the years.
Why Choose Us?
We realize the relationship between you and your dog means the world to you and what you give your canine has to come from a trusted source. That is why we and our manufacturing partner produce Fortitude Canine products in a state-of-the-art, climate-controlled facility in central Pennsylvania with the highest quality ingredients and procedures.
Knowing cross-contamination can be a concern, especially for show and competition dogs, there are no FDA approved medications nor ingredients that are banned by competitive associations inventoried in the plant.
Our products are made in the USA with domestic and foreign sourced ingredients of the highest quality